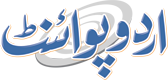 Coup Plotters Planned To Escape Turkey Using 3 Aircraft
Rukhshan Mir (@rukhshanmir) Published August 18, 2016 | 03:42 PM
ANKARA, (APP - UrduPoint / Pakistan Point News - 18th Augst,2016) : Coup plotters planned to escape Turkey using three military aircraft once they realized their July 15 bid to topple the country's elected government had failed, Defense Minister Fikri Isik said Thursday.
In remarks made during Anadolu Agency's Editor's Desk meeting in Ankara, Isik said: "They were going to escape from the Akincilar airbase" using three CASA aircraft. According to the minister, if the airfield at the Akincilar airbase had not been hit on the orders of Prime Minister Binali Yildirim, all of the coup plotters would have been abroad today.
He termed the night of July 15 as the most important night of Turkey's democracy history. "That night, we confirmed once again that Turkish democracy had reached the level of maturity," he said. He also said 3,725 soldiers from land, naval and air forces, as well as gendarmerie and coast guard, had been dismissed so far.
He added 137 soldiers, including nine generals and admirals, were currently on the run following the foiled coup. Turkey's government has said the defeated coup, which left 240 people martyred and nearly 2,200 injured, was organized by followers of Fetullah Gulen, who has lived in self-imposed exile in the U.
S.
state of Pennsylvania since 1999, and his FETO network. Gulen is also accused of leading a long-running campaign to overthrow the state through the infiltration of Turkish institutions,particularly the military, police and judiciary, forming what is commonly known as the parallel state. About the PKK terrorist group, the defense minister said the PKK must realize the Turkish Republic was now much more powerful today than it was on the night of the July 15.
He added that traitors in the Turkish Armed Forces had been substantially cleansed and the PKK would not be able to find any support from inside the military anymore. "Let the PKK and the heads of it think about what is to come [next]," he added.
The PKK - listed as a terrorist organization by Turkey, the U.S. and the EU - resumed its 30-year armed campaign against the Turkish state in July 2015. Since then, more than 600 security personnel have been martyred and more than 7,000 PKK terrorists have been killed.