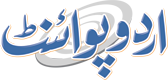 Cricket: Mathews Hails Herath, Lanka's One-legged Hero
Fahad Shabbir (@FahadShabbir) Published August 17, 2016 | 07:23 PM
COLOMBO, (APP - UrduPoint / Pakistan Point News - 17th August, 2016) - Skipper Angelo Mathews hailed Rangana Herath as Sri Lanka's one-legged hero Wednesday after the veteran spinner played through the pain barrier to once again demolish Australia's batting line-up. The 38-year-old Herath took seven for 64 in Australia's second innings of the third and final Test, finishing with 13 wickets in the match, to confirm his status as the outstanding player of the series. But it was an even more remarkable feat given that he had to retire hurt while batting in Sri Lanka's first innings after being struck in the groin while putting on a gritty 33 at the Sinhalese sports Club (SSC). Herath visibly struggled at times in both the Australian innings in Colombo but such was his value that he remained skipper Angelo Mathews go-to man throughout as he sent down 56 overs. "He was fantastic.
He was bowling off one leg," Mathews told reporters as he singled out Herath while assessing the reasons behind Sri Lanka's first ever clean sweep in a series against a major Test team.
"He couldn't run and he couldn't jump.
He was just landing the ball on one leg and he is unbelievable. "The batsmen are having a nightmare facing him no matter how well they play spin. Credit should go to this man. He has been a great team man as well." Herath took a total of 28 wickets in the three Tests, including a match-winning five for 54 in the first match in Pallekele and a hat-trick in the second in Galle.
The left-arm spinner has already called it quits in ODI and T20 cricket and has hinted that retirement from Tests is not far away but indicated on Wednesday that he wanted to add to his tally of 332 wickets. "Experience counts a lot, every day we learn," Herath said as he accepted his man of the match award. "I haven't decided anything on Tests, we will go series by series.
Hopefully I wish to play next series."