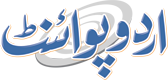 Cypriot Woman Held In Connection With Briton's Murder
Muhammad Rameez Published August 17, 2016 | 06:23 PM
NICOSIA, (APP - UrduPoint / Pakistan Point News - 17th August, 2016) - A 48-year-old Cypriot woman was remanded into police custody on Wednesday in connection with the killing of a British man in the seaside resort of Ayia Napa, authorities said. George Low, 22, was stabbed to death early on Sunday in the party resort in the southeast of the Mediterranean holiday island. Two men wielding knives attacked Low, from Kent, England, and another British man near a nightclub in Ayia Napa, police said. Police believe the attackers were two Turkish Cypriot men -- aged 22 and 42.
The woman remanded in custody for eight days is said to be the girlfriend of the 22-year-old and is accused of being an accessory to the crime. The Greek Cypriot woman is suspected of taking a fresh pair of clothes to her partner and then going to Ayia Napa again to pick up her boyfriend's hidden mobile phone, police said. Police have issued arrest warrants for the two murder suspects and another compatriot who is said to have helped them escape to the Turkish-held north of the island. During the remand hearing on Wednesday a police investigator told a district court in Larnaca that the Turkish Cypriots took exception to the Britons urinating in a public place and a row ensued.
Checkpoints and airports on the island have been put on alert. Low sustained a fatal neck wound while his friend suffered four stab wounds to the back but is expected to recover. Ayia Napa is the island's most popular destination among young holidaymakers, especially Britons attracted by the nightlife. The bustling seaside town has also seen violence related to organised crime. In June, four people were killed in a shootout outside a packed restaurant in the resort in an attack that had the hallmarks of a gangland vendetta. And in 2013, five bodyguards were killed in Ayia Napa when two hired gunmen opened fire on a car belonging to a businessman they apparently thought was in it. In 2012, a Briton killed a teenage British soldier during a fight in a disco in the resort. Cyprus tourist arrivals hit a 14-year high in 2015 reaching 2.65 million, and this year industry officials are expecting an even bigger influx with three million arrivals projected.