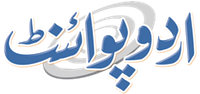 Deal Signed For Giant UK Nuclear Project
Mohammad Ali (@ChaudhryMAli88) 5 years ago Fri 30th September 2016 | 12:05 AM
LONDON, (APP - UrduPoint / Pakistan Point News -29th Sep,2016) - The contract for a French-Chinese consortium to build Britain's first nuclear plant in a generation was signed on Thursday at a low-key ceremony, after a string of controversies threatened to scupper the huge deal.
The British government had delayed agreement over concerns about China's involvement, while there were also questions about how the French state-owned power giant EDF would fund the construction of Hinkley Point.
The contracts marked "a significant step forward for a new era of nuclear power in the UK", Britain's business minister Greg Clark said in a statement after the signing, which was also attended by French and Chinese officials.
Britain finally gave the go-ahead earlier this month for the #18 billion (21 billion euros, $23 billion) complex, which is expected to provide seven percent of the country's power needs, but it set conditions for the deal.
The government has said EDF cannot cede majority control of the project and wants more scrutiny over national security concerns for future projects. EDF's board gave its go-ahead on Tuesday for the project in Somerset, southwest England, which will not be operational until 2025.
China has a one-third stake in the project and analysts had warned that Britain could have jeopardised relations with the world's second-largest economy if it scrapped the deal. Critics said it could give China the power to turn off the lights.
Jean-Bernard Levy, chief executive of the French state-owned power company EDF, said this month that the move "relaunches nuclear power in Europe". He said Thursday's ceremony marked a "milestone for those who have worked for so long" on the project.
The British government has said the plant's construction will create 26,000 jobs and "a huge boost to the economy". Following the signing ceremony French energy company Areva announced it had won subcontracts related to Hinkley Point worth more than five billion Euros ($5.6 billion, 4.3 billion Pounds).
Areva said the contracts included the delivery of the two nuclear steam supply systems, fuel supply, and safety at the plant, with work due to start in the early 2020s.