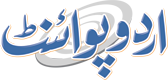 Disney Earnings Lift Dow, Nasdaq Dips
Fahad Shabbir (@FahadShabbir) Published August 10, 2016 | 10:39 PM
NEW YORK, (APP - UrduPoint / Pakistan Point News - 10th August, 2016) - Solid earnings from Disney helped lift the Dow early Wednesday, while the S&P 500 and Nasdaq both retreated. Dow member Disney rose 2.3 percent after reporting a 2.8 percent increase in third-quarter earnings to $2.7 billion as ticket sales for "Finding Dory" and other cinema blockbusters bolstered results.
But analysts described overall investor sentiment as muted after stocks hit records over the last week following strong US jobs data. Trading volume is low with many on Wall Street away on summer vacation. About 40 minutes into trade, the Dow Jones Industrial Average was up 0.1 percent at 18,547.30. The broad-based S&P 500 dipped 0.1 percent to 2,180.40, while the tech-rich Nasdaq Composite Index lost 0.
1 percent at 5,218.61. Apparel and handbag maker Michael Kors Holdings dropped 1.5 percent after reporting a 16.1 percent drop in first-quarter net income to $147.1 million, while Ralph Lauren shares jumped 8.0 percent after reporting first-quarter earnings of $1.06 per share, better than the 89 cents forecast by analysts.
The results offered a mixed reading on consumer activity ahead of earnings next week from Wal-Mart Stores and other larger retailers. Wal-Mart rose 1.8 percent, making it one of the biggest gainers in the Dow. Perrigo, which makes over-the-counter and pharmaceutical drugs, plummeted 10.9 percent after slashing its profit forecast due to weak pricing dynamics in the pharma market.