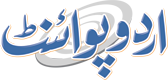 DR Congo's Second City Poisoned By Years Of Mining
Mohammad Ali (@ChaudhryMAli88) Published August 22, 2016 | 12:26 PM
LUBUMBASHI, DR Congo, (APP - UrduPoint / Pakistan Point News -22nd Augst,2016) - "In this stream, the fish vanished long ago, killed by acids and waste from the mines," says Lubumbashi resident Heritier Maloba, staring into the murky waters of his childhood fishing hole. Pollution caused by copper and cobalt mining has not only poisoned the Katapula, a tributary of the mighty Congo River and one of the main waterways in this second city of the Democratic Republic of Congo, but has also induced widespread illness. "High concentrations of toxic metals ...
cause respiratory disorders and birth defects," particularly in people living near the mines, said toxicologist Celestin Banza of the University of Lubumbashi.
The damage has spread through acids in untreated waste released into nature, polluting the air, the water, and much of Lubumbashi, a city of more than two million residents in the country's southeast. Until recently, Lubumbashi was the capital of Katanga province whose fabulous copper wealth was first tapped by Belgian colonists early in the 20th century. Last year, Katanga was divided into four new provinces.
Mining is prevalent in the two southern ones.