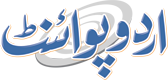 Earthquake In Peru Kills At Least Four: Officials
Fahad Shabbir (@FahadShabbir) Published August 16, 2016 | 11:18 AM
LIMA, (APP - UrduPoint / Pakistan Point News - 16th Augst,2016) - A moderate 5.3-magnitude earthquake in Peru killed at least four people including a US tourist and left 68 injured, crushing villagers under rubble and blocking roads, officials said Monday. The quake late Sunday knocked down about 50 homes and cut off roads and power in the southern Arequipa region. "It was tragic.
They got wounded people out as best they could," said John Rivera, a resident of Yanque, a hard-hit rural village of mud huts. "The electricity has got cut off. We still have water but we don't know what will happen next," he told RPP radio. Authorities used a military plane to transport about 7.
5 tons of food to meet the basic needs of the more than 1,200 people affected by the disaster. The civil defense service said one of the victims was a 66-year-old American who died in a hotel in Yanque that was badly damaged. Earthquakes are fairly common in Peru but this one hit at a shallow depth of eight kilometers (five miles) so damage could be heavy near the epicenter. The epicenter was 10 kilometers from the city of Chivay, capital of Caylloma province, according to the Geophysical Institute of Peru. Several aftershocks struck Monday. The quake caused damage throughout an area of Arequipa called the Colca Valley, and several villages have been cut off.