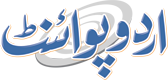 Earthquake Of 6.8 Magnitude Claims Nearly 300 Lives In Morocco
Abdullah Hussain (@Abdulla99267510) Published September 09, 2023 | 11:38 AM
 The earthquake causes significant destruction, leading residents of major cities to hastily evacuate their homes.
RABAT: (UrduPoint/UrduPoint / Pakistan Point News-Sept 9th, 2023) A strong earthquake with a magnitude of 6.8 struck Morocco late Friday night, resulting in a tragic loss of nearly 300 lives and leaving 153 individuals injured, as reported by the country's interior ministry on Saturday.
The earthquake caused significant destruction, leading residents of major cities to hastily evacuate their homes. Most of the casualties were reported in remote mountainous areas that posed logistical challenges for rescue efforts.
Montasir Itri, a resident of the mountain village of Asni near the epicenter, described the grim situation: "Our neighbors are under the rubble, and people are working tirelessly to rescue them using whatever means are available in the village."
The interior ministry released a preliminary report indicating that the earthquake claimed the lives of 296 people in the provinces and municipalities of al-Haouz, Marrakesh, Ouarzazate, Azilal, Chichaoua, and Taroudant. Additionally, 153 individuals were injured and hospitalized as a result of the disaster.
The epicenter of the earthquake was situated near the city of Marrakech, where several buildings, including a UNESCO World Heritage site, suffered structural damage and collapsed in the historic city center. Furthermore, the earthquake disrupted internet connectivity in Marrakesh due to regional power outages, according to the global internet monitor NetBlocks.
The US Geological Survey (USGS) noted that the population in the affected region resides in structures highly susceptible to earthquake-induced shaking.
The earthquake's epicenter was relatively shallow, at a depth of 18.5 km (11.5 miles), and occurred approximately 72 km (44 miles) southwest of Marrakesh, with a distance of 56 km west of the Atlas Mountain town of Oukaimeden, shortly after 11 pm local time (2200 GMT).
Morocco, positioned between the African and Eurasian tectonic plates, frequently experiences earthquakes in its northern region.
Abdelhak El Amrani, a resident of Marrakesh, shared his experience: "We felt a very violent tremor, and I realized it was an earthquake. I could see buildings moving. We don't necessarily have the reflexes for this type of situation. Then I went outside, and there were a lot of people there. People were all in shock and panic. The children were crying, and the parents were distraught."
The earthquake also had repercussions in neighboring Algeria, although it reportedly did not cause any damage or casualties. This seismic event is noted as one of the most powerful earthquakes ever to hit Morocco.
In 2004, an earthquake in northeastern Morocco's Al Hoceima claimed the lives of at least 628 people and injured 926. Additionally, the 1980 El Asnam earthquake in neighboring Algeria, with a magnitude of 7.3, remains one of the largest and most destructive earthquakes in recent history, resulting in 2,500 fatalities and rendering over 300,000 people homeless.