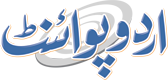 Enterprising Uruguayan Inmates Make Bricks, Pizzas
Umer Jamshaid Published August 08, 2016 | 11:14 AM
MONTEVIDEO, (APP - UrduPoint / Pakistan Point News - 8th Augst,2016) - Alvaro Brusti had never worked in his life before he wound up behind bars for armed robbery. Now after five years inside, the 34-year-old is running his on company, in an unusual scheme at a Uruguayan jail. The Punta de Rieles prison east of the capital Montevideo looks like many other penitentiaries from the outside, with high walls and barbed wire. But inside, the facility and its 700 inmates defy the Latin American stereotype of prison overcrowding and violence. They have a bakery, pizzeria, ice cream parlor, a greenhouse for growing lettuce and a brick factory, where Brusti works.
He gets up at 5:30 am, drinks his mate -- an herbal drink popular in Uruguay -- and goes to his cement mixer. "I just work and work," he says. Brusti turns out 400 concrete building blocks a day.
They are sold to retailers as well as to other prisoners' families. His earnings go into a prison account. He gives most of it to his family and claims the rest in the form of vouchers to buy goods made by other prisoners.