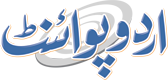 EU To Probe Dow Chemical, DuPont Merger
Umer Jamshaid Published August 11, 2016 | 11:23 PM
BRUSSELS, (APP - UrduPoint / Pakistan Point News - 11th August, 2016) - The EU on Thursday launched an investigation into the merger of US agri-chemicals giants Dow Chemical and DuPont to see if one of the world's largest tie-ups will reduce competition and harm customers. "The livelihood of farmers depends on access to seeds and crop protection at competitive prices.
We need to make sure that the proposed merger does not lead to higher prices or less innovation for these products," EU Competition Commissioner Margrethe Vestager said in a statement. Dow Chemical and DuPont, two of the oldest US companies, announced the tie-up in December to create the world's biggest chemical and materials group valued at $130 billion. The European Commission, the executive arm of the 28-nation European Union, said it had opened the "in-depth probe" to determine if the deal was in line with the bloc's merger regulations. "The Commission will investigate further whether the deal may reduce competition in areas such as crop protection, seeds and certain petrochemicals," the statement said.
"The transaction would take place in industries that are already globally concentrated." Given the global reach of the new entity, the Commission said it was "cooperating closely" with other countries, notably the United States, Brazil and Canada in assessing the impact. It said the two companies submitted remedies last month but these were "insufficient" to allay its concerns and so it decided to launch the probe which will last 90 days to December 20. Vestager has not been shy to take on major US companies, pushing through a series of anti-competition probes of such icons as Apple, Google and Amazon. Some US critics say she unfairly targets American companies but Vestager insists she is simply applying European Union competition rules.