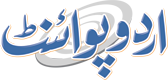 Eurozone Inflation Hits 31-month High In November
Sumaira FH Published November 30, 2016 | 09:20 PM
BRUSSELS, , (APP - UrduPoint / Pakistan Point News - 30th Nov, 2016 ) - Eurozone inflation rose to a two-and-half year high in November as Europe moved further away from the low consumer prices that have put a fragile economic recovery under threat.
The Eurostat statistics agency on Wednesday said consumer prices in the 19-country Currency bloc rose by 0.6 percent this month, the first time it has hit that level since April 2014. The level matched forecasts by analysts and will come as a relief to the European Central Bank which has embarked on a highly controversial and massive stimulus programme to boost inflation.
The eurozone's ultra-low inflation is a huge worry for the ECB, where the goal is to keep inflation near 2.
0 percent. Inflation reflects underlying consumer demand in the economy and while still edging higher this month, 0.6 percent means Europe is still short of a full-fledged recovery.
Analyst Howard Archer said that core inflation -- stripped of highly volatile oil prices -- still remained far too low at 0.8 percent. "The muted November core inflation data highlight that the ECB cannot relax on the inflation front yet, even if the headline rate looks primed to rise appreciably over the next few months," Archer of IHS Global Insight wrote.
ECB chief Mario Draghi earlier this month said the eurozone's tentative recovery remained heavily reliant on the bank's monetary boost, fuelling expectations of more stimulus to come.