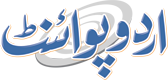 Ex-CIA Boss Backs Clinton, Calls Trump A Security Risk
Fakhir Rizvi Published August 05, 2016 | 09:11 PM
WASHINGTON, (APP - UrduPoint / Pakistan Point News - 4th August, 2016) - A former top CIA official emphatically endorsed Hillary Clinton for president Friday, calling Donald Trump an "unwitting agent" of Russian President Vladimir Putin. "Mr.
Putin played upon Mr. Trump's vulnerabilities by complimenting him," wrote former CIA deputy director Michael Morell in a New York Times op-ed. "In the intelligence business, we would say that Mr.
Putin had recruited Mr. Trump as an unwitting agent of the Russian Federation." A self-identified nonpartisan who has worked under both Republican and Democratic governments, Morell called Clinton "highly qualified" to lead the US, having worked with the Democratic nominee when she served as secretary of state. "Clinton is highly qualified to be commander in chief," Morell wrote.
"I trust she will deliver on the most important duty of a president - keeping our nation safe." "Donald J. Trump is not only unqualified for the job, but he may well pose a threat to our national security." The ex-intelligence chief also said Trump's proposal to bar Muslims from entering the US "clearly contradicts the foundational values of our nation" and "plays into the hands of the jihadist narrative that our fight against terrorism is a war between religions." The Republican presidential candidate has repeatedly proposed banning Muslims from entering the United States on counterterrorism grounds. "My training as an intelligence officer taught me to call it as I see it," Morell said.
"Our nation will be much safer with Hillary Clinton as president."