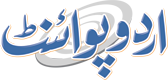 First Italian Warship To Dock At Japanese Port In June - Italian Foreign Minister
Muhammad Irfan Published April 18, 2023 | 11:40 PM
An Italian navy frigate will dock for the first time at a Japanese port in June, as part of the country's ambition for a greater presence in the Indo-Pacific, Italian Foreign Minister Antonio Tajani said on Tuesday
TOKYO (UrduPoint News / Sputnik - 18th April, 2023) An Italian navy frigate will dock for the first time at a Japanese port in June, as part of the country's ambition for a greater presence in the Indo-Pacific, Italian Foreign Minister Antonio Tajani said on Tuesday.
"The goal is to strengthen Italy's presence (in the Indo-Pacific) and at the same time to showcase the importance of free navigation," Tajani told Japanese news agency Kyodo.
He emphasized that the Italian warship's arrival at the port of Yokosuka is not meant as "an act of hostility against China."
The French frigate Prairial is scheduled to make a port call in Yokosuka shortly as well, the Japanese Foreign Ministry said earlier in the day day.
Tajani visited Japan to take part in the G7 foreign ministers' meeting, which was held from April 16-18 in the Japanese resort city of Karuizawa in Nagano Prefecture.