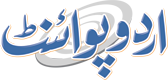 Five Fatal Accidents Involving Derailed Trams
Faizan Hashmi Published November 09, 2016 | 10:40 PM
LONDON, Nov 9, (APP - UrduPoint / Pakistan Point News - 09th Nov, 2016 ) - Fatal accidents involving the derailment of trams, similar to the one that killed five people in London on Wednesday, are a rarity around the world.
Here are five cases over the past two decades: - November 9, 2016: BRITAIN - Five people are killed and more than 50 injured when a London tram derails and tips on its side at a junction outside Croydon, south of London.
The driver is arrested. - August 27, 2011: BRAZIL - Five people die and 57 others are injured, including several tourists, when an overcrowded tram derails at a bend and overturns on the rails in the Rio neighbourhood of Santa Teresa.
- March 16, 2005: CZECH REPUBLIC - Two people are killed and three injured in the heart of Prague when a tram derails when one of the wagons comes off the rails after a curve, hitting several people standing on the pavement.
- July 21, 2003: FINLAND - A tram derails and crashes into a shopfront in central Helsinki, killing one and injuring three. - July 2, 1996: UKRAINE - 30 people are killed and another 50 injured when a tram derails on a steep slope and crashes into a cement wall at Dneprodzerzhinsk, in eastern Ukraine.