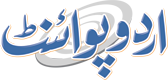 Five More Russians Banned In Mounting Rio Toll
Mohammad Ali (@ChaudhryMAli88) Published July 26, 2016 | 06:35 PM
LAUSANNE, (APP - UrduPoint / Pakistan Point News - 26th july, 2016) : Five canoeists including a gold medallist and a five-time world champion became the latest Russian competitors to be banned from next month's Rio Olympics after an explosive report revealed state-run doping across Russian sport. Their exclusion takes the number of Russians banned from taking part in Rio to 18 since Sunday, when the International Olympic Committee controversially opted not to ban all Russian competitors, instead leaving it up to each sport to decide what to do. The International Olympic Committee (IOC) faced tough criticism from top anti-doping leaders over the decision, including accusations that it had failed to show leadership in the battle for drug-free sport.
IOC president Thomas Bach insisted the unprecedented eligibility criteria put in place for Russians had teeth, with the country's athletes having to clear "the highest hurdles" before going to the Games, which start in just 10 days.
International Canoe Federation (ICF) secretary general Simon Toulson issued a strong rebuke to suspected dopers. "If you step out of line you won't make the start line," he said in a statement.
"The International Canoe Federation has taken swift action to remove five Russian canoe sprint athletes from the Rio Olympic Games following the release of additional information naming those implicated by the McLaren report," the ICF said. The report by Canadian law professor Richard McLaren for the World Anti-Doping Agency (WADA) detailed an elaborate doping system in Russia directed by the sports ministry that affected more than 30 sports.