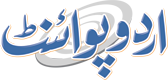 Football: China No Option For Dortmund As SIPG Link To Hamburg
Fahad Shabbir (@FahadShabbir) Published August 10, 2016 | 11:38 PM
BERLIN, (APP - UrduPoint / Pakistan Point News - 10th August, 2016) : Borussia Dortmund CEO Hans-Joachim Watzke has said they will not be tempted by Chinese investment in the future, whilst Bundesliga rivals Hamburg announced on Wednesday a partnership with Shanghai SIPG. "You can get a Chinese investor, as Atletico Madrid has done.
But we will never go down this route," Watzke told weekly newspaper Die Zeit. "We'll do it the hard way. In order to grow ourselves over the next 10 years, we'll do things like we have done in the last 10 years. "Since 2006, we have increased our sales by around 500 percent." In April, Forbes put Dortmund's revenue at 231 million Euros ($338m) with an operating income of 44 million euros, as they build on their status as Germany's second-best club behind Bayern Munich.
Watzke's reluctance to turn to big-spending foreign investors, and his cautious approach to finances in general, comes after he played a key role in pulling Dortmund back from the brink of bankruptcy in 2005. Borussia are back in the Champions League this season after a year's absence and have splashed out a reported 109.8 million euros on eight new signings for the 2016/17 season. The figure exceeds the 89.5 million euros Dortmund made in selling Mats Hummels to Bayern Munich, Ilkay Gundogan to Manchester City and Henrikh Mkhitaryan to Manchester United.