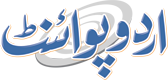 Football: Wenger 'guilt' Over Leicester Title Triumph
Mohammad Ali (@ChaudhryMAli88) Published August 10, 2016 | 07:31 PM
LONDON, (APP - UrduPoint / Pakistan Point News - 10th August, 2016) - Arsenal manager Arsene Wenger has expressed "regret and guilt" at his side's failure to beat shock champions Leicester City to last season's Premier League title. Wenger's side finished runners-up, 10 points adrift of Leicester, who were 5,000/1 outsiders for the title at one stage. For many fans of Arsenal, it was yet another missed opportunity under Wenger, who last guided the north London side to the Premier League crown back in 2004. Now the veteran French manager expects the new season, which gets underway this weekend, to be one of the most competitive ever, with English football's top flight playing host to a "world championship of managers" in Jose Mourinho (Manchester United), Pep Guardiola (Manchester City), Antonio Conte (Chelsea) and Jurgen Klopp (Liverpool).
"Who expected Leicester to be champion last season? Nobody," Wenger told Sky sports on Wednesday. "So you would say today to take into account seven or eight teams who can win it. "There is always a surprising team, and then you have six or seven big clubs who have the ambition to win it," added Wenger, in charge of Arsenal since 1996. "All the big clubs experienced last season a regret and a feeling of guilt but that would take something away from Leicester, who had an exceptional season.
"When you lose only three games in a season in a difficult league like that, you are a fantastic champion. "(There is) guilt because you would not have predicted Leicester win the league, so all the other teams would say 'We should have come in front of Leicester'. "You would understand you could lose against City, United, Liverpool or Tottenham -- not Tottenham! (he joked in a reference to Arsenal's arch local rivals) -- the other big clubs, but you should beat Leicester.
"But they had an exceptional season and you have to congratulate them." Looking ahead, Wenger added: "It's a very exciting season, there are so many ambitions out there. It's a little bit of a world championship of managers. "Let's not be naive, the economic power of the Premier League attracts the best players and the best managers.
If you want quality people, you have to pay the amount of money. "Today the Premier League is the most powerful as well as the most attractive and maybe the most popular in the world. "Every manager thinks today, 'If I want to be recognised as a top manager, I have to go through the Premier League'."