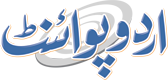 Fraud Suspect Wanted By China Pays $31m To End NZ Probe
Umer Jamshaid Published August 23, 2016 | 11:03 AM
WELLINGTON,(APP - UrduPoint / Pakistan Point News -23rd Augst,2016) - A Chinese-born businessman has agreed to pay New Zealand authorities US$31 million to settle their money laundering investigation into him, although he remains wanted by Beijing over the alleged multi-million-dollar fraud. William Yan, 45, holds New Zealand citizenship and denies any wrongdoing.
Although he was never charged in New Zealand with money-laundering, China still considers him one of the country's most-wanted suspects. New Zealand police said Tuesday they have frozen assets worth NZ$42.85 million (US$31.22 million) including luxury cars, property and millions of Dollars in bank funds, which will not be released until the money is paid. The settlement with Yan, his wife Wei You and two associates follows a complex three-year investigation into alleged laundering of money derived from a series of frauds in China between 1999-2001. "The outcome in this case reflects the effective working relationship between Chinese and New Zealand law enforcement agencies," said Paul Hampton, manager of the police financial crime unit. The High Court had approved the settlement, police said in a statement.
"They were alleged to have assisted in money laundering and various property associated with them was restrained, including three Auckland properties, a Porsche and Maserati, and over NZ$4.
5 million in bank funds. Chinese authorities claim Yan stole NZ$129 million and New Zealand Prime Minister John Key revealed, following a meeting with Chinese President Xi Jinping earlier this year, that Yan was fifth on China's most-wanted list. It is not known if China will seek the extradition of Yan, who arrived in New Zealand in 2001 and was granted citizenship despite having multiple identities and an Interpol alert against his name.
In 2012, he was acquitted on charges relating to false declarations on immigration and citizenship papers. According to the New Zealand Herald, Yan has said he made his fortune legitimately as a businessman and the two identities he came to New Zealand with, Yong Ming Yan and Yang Liu, are valid because he was a foster child. Both his birth parents and foster family registered him with different Names and dates of birth, said Yan, who claimed the Chinese government considered him an enemy because he is associated with the banned Falun Gong spiritual movement and is pro-democracy.