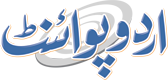 Frenchmen Bid To Cross Channel In Pedal-powered Submarine
Sumaira FH Published August 06, 2016 | 01:52 PM
LONDON, (APP - UrduPoint / Pakistan Point News - 6th Augst,2016) - Two French engineers on Friday began an attempt to cross the Channel between England and France in a pedal-powered submarine. Antoine Delafargue and Michael de Lagarde started their journey in Plymouth, southwest England and hope to arrive in St Malo in western France 250 kilometres (150 miles) away on August 12. "The submarine is on its way," Gael Brelet, a spokesman for the project, told AFP.
"They are travelling at about three kilometres per hour." The submarine reportedly weighs 3.5 tonnes and is six metres long. The two men are expected to pedal for up to 12 hours a day each.
The Plymouth Herald newspaper quoted Delafargue as saying that he had funded the project himself at a cost of some #100,000 (118,000 Euros, $130,000). "I'd always wanted to build a submarine since I was a kid," he told the paper earlier this week. "I suddenly thought: 'Wow, now I have the skills as an engineer, maybe I can just go about it and build it.'" On the Pilot Fish Project's website, it explains that, as well as crossing the stretch of sea, the two men aim to "explore the deepest areas" of the ocean as well as filming the seabed and promoting energy conservation.