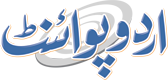 Funeral Held For Bangladeshi Imam, His Assistant; Man Charged With Murder
Mohammad Ali (@ChaudhryMAli88) Published August 16, 2016 | 11:49 AM
NEW YORK, (APP - UrduPoint / Pakistan Point News - 16th Augst,2016) : A man suspected in the fatal shooting of a Bangladeshi imam and his assistant as they left a mosque in Queens, a borough of New York City, has been arrested on charges of second-degree murder and criminal possession of a weapon as hundreds of people attended their funeral on Monday afternoon. The mourners came from all over the city many of them Muslims shaken by the murders of Imam Maulana Akonje and his assistant Thara Uddin. Meanwhile, Charges against 35-year-old Oscar Morel, of Brooklyn, were upgraded on Monday after police say they recovered a revolver at his home and clothes similar to that being worn in surveillance video that shows the gunman. Morel was arrested on Sunday after police say he hit a bicyclist 10 minutes after Saturday's shooting in Queens.
It wasn't immediately clear if he has an attorney who can comment on the charges. Authorities have not said what prompted the daytime shooting of the revered Imam and his assistant as they were walking home after afternoon prayers in Ozone Park, an immigrants neighbourhood with heavy Bangladeshi population. Over 1,000 people, including New York Mayor Bill de Blasio, gathered to remember the slain leaders. De Blasio, a democrat, said at the memorial that Muslims make New York better and stronger.
He praised Imam Akonjee and his assistant for their services and promised more protection for the city's Muslim community.
"They (Akonjee and Thara Uddin) were examples of goodness and righteousness.
They were examples of peace and understanding. We will take their example and build upon it," the mayor said. Many people have criticized de Blasio for his late response to Saturday's attack.
He took more than 24 hours to release a statement on the incident. In fact, the Monday speech was his first public reaction to the deadly assault. After the mayor, Akonjee's son and several other speakers took the stage and condemned the crime while some members of the audience chanted "Justice," while calling for an end to hate crimes against Muslim communities in the US. "He always wants peace," Naim Akonjee, 21, said of his father.
"Why did they kill my father?" After the ceremony, which was held in a municipal parking lot six blocks away from the crime scene, part of the crowd marched to the spot where Akonjee and Thara Uddin were killed. Speaker after speaker demanded justice for the victims, and urged the police to investigate the killings as a hate crime.
Many mourners agreed, although at the time of the funeral, the police said the motive behind the killings was not clear. "This crime was premeditated," Nihad Awad, Executive Director and Co-founder of the Council on American-Islamic Relations, said, while demanding thorough investigation into the incident.