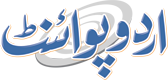 Georgian Health Minister Says Lugar Biological Lab 'Completely Safe'
Sumaira FH Published January 11, 2019 | 12:46 PM
Georgian Health Minister David Sergeenko has said that the US-funded Richard Lugar Center for Public Health and Research in Georgia, located outside Tbilisi, is completely safe amid controversial reports about laboratory's links to the swine flu epidemic in the country
TBILISI (UrduPoint News / Sputnik - 11th January, 2019) Georgian Health Minister David Sergeenko has said that the US-funded Richard Lugar Center for Public Health and Research in Georgia, located outside Tbilisi, is completely safe amid controversial reports about laboratory's links to the swine flu epidemic in the country.
The statement came in response to journalists' requests to comment why Georgian social media users and some experts claim that the swine flu, which has recently hit the country, might be artificially created in this laboratory for the purpose of "carrying out experiments on people." The Rustavi broadcaster reported on Wednesday that 13 people became victims of the swine flu in Georgia over the past month.
"The Lugar laboratory is probably one of the largest pieces of public health infrastructure in the region. At the time, it got the largest investment in terms of infrastructure and technology, as well as human resources ... Some neighboring countries have a positive attitude toward the laboratory and cooperate [with it], while others are still haunted [by fears around it] ... The lab is completely safe, and nothing [criminal] is happening there," Sergeenko said at a briefing on Thursday.
He added that foreign journalists and experts had inspected the laboratory on multiple occasions and issued positive reports after the visits.
Amiran Gamkrelidze, the director general of Georgia's National Center for Disease Control and Public Health, in turn, called the laboratory "the country's asset"
"We are conducting full monitoring across the country and know what viruses are circulating at what time. This is what they do in the laboratory for the purpose of monitoring. This is an asset of the country, many regions do not have such an opportunity. The widespread negative [around the lab] has only a political nature," Gamkrelidze said.
In September, former Georgian Minister of State Security Igor Giorgadze said the Lugar center might have carried out lethal experiments on Hepatitis C patients. Giorgadze said he had information that 30 individuals had died in December 2015, and 43 more in April and August of 2016, all after being given treatment at the laboratory, with the causes of the deaths unconfirmed.
Moscow has repeatedly expressed concerns over the Pentagon's use of laboratories in Georgia, including the one at the Lugar center, to research ways to deliver and unleash biological weapons agents in breach of international accords. Georgia and the United States have both dismissed the accusations.