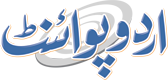 German Minister Rejects Blanket Suspicion Of Refugees After Attacks
Fahad Shabbir (@FahadShabbir) Published July 25, 2016 | 04:35 PM
BERLIN, (APP - UrduPoint / Pakistan Point News - 25th july,2016) - Interior Minister Thomas de Maiziere on Monday cautioned Germans against indiscriminately branding all refugees a security threat after a rash of attacks over the last week.
"We must not place refugees under general suspicion despite individual cases that are under investigation," he said in an interview with the Funke media group after a string of assaults in southern Germany, some involving asylum-seekers. Chancellor Angela Merkel's deputy spokeswoman Ulrike Demmer later expressed the government's "shock" after the rash of violence over the last week but also warned against labelling all refugees. "Most of the terrorists who carried out attacks in recent months in Europe were not refugees," she said. "This fact corresponds with ongoing investigations indicating that the terrorism threat (among refugees) is not larger or smaller than in the population at large." Authorities said a man who set off a bomb late Sunday near a music festival in the southern town of Ansbach, killing himself and wounding a dozen others, was believed to be a 27-year-old Syrian refugee. He was facing imminent deportation to Bulgaria, where he was first registered as an asylum seeker, an interior ministry spokesman said.
Regional officials had said a jihadist motive was "very likely" but a spokesman for the Federal interior ministry said there was as yet "no credible evidence" of a link to Islamic extremism.
Earlier in the day, a Syrian refugee, 21, had killed a 45-year-old Polish woman with a large kebab knife in the southwestern city of Reutlingen in what police said was likely a "crime of passion". The two attacks came as Germany was already reeling from a shooting rampage in Munich Friday by an 18-year-old German-Iranian who killed nine people before turning the gun on himself. And last Monday, another teenager, wielding an axe and a knife, wounded four passengers on a regional train, before injuring a passer-by as he fled police. The assailant, who was shot dead by authorities, was registered as an Afghan asylum seeker but may have in fact been Pakistani.
He had no criminal record but authorities believe he may have been "self-radicalised" and inspired by the Islamic State group, which later claimed responsibility for the attack.