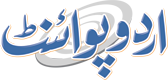 Haiti's Leader Calls For Calm Before Election Results Released
Umer Jamshaid Published November 28, 2016 | 11:00 PM
PORT-AU-PRINCE, (APP - UrduPoint / Pakistan Point News - 28th Nov, 2016 ) - Haiti's interim leader Jocelerme Privert on Monday called for calm before preliminary results from the first round of the Caribbean country's presidential election are released later in the day.
"Resorting to acts of violence can only spoil the fruits of the beautiful day we had on November 20," Privert said at the presidential palace in Port-au-Prince, referring to the vote held earlier this month.
The election was a key step in restoring constitutional order in Haiti, where former president Michel Martelly's mandate expired after the results of last year's first round poll were annulled amid widespread claims of fraud.
Nearly 6.2 million people were eligible to vote in the Caribbean nation, parts of which are still struggling to recover from a devastating hurricane. Of the 27 candidates who ran for president, four have already claimed victory in the first round in premature statements that have been criticized by the international community.
"My compatriots, our country is living through a dramatic moment: It needs a social cooling off, it needs clam, serenity, peace and tranquility," Privert said. "My brothers and sisters, I invite you all to use the means of recourse set forth in electoral decree and constitutional provisions to defend your legitimate rights," he added.
Haitian law offers candidates the opportunity to challenge the results from the presidential and legislative election in electoral courts. Final results will then be published December 29, according to Haiti's Provisional Electoral Council Calendar.
Any candidate who wins more than half of the votes cast will be the victor. Otherwise, a runoff is set for January 29. Haiti's election was originally held in October 2015 -- after an 18-month delay -- but the results were eventually scrapped amid opposition protests after an independent commission found massive fraud.
The legislature chose Privert as an interim leader to assume the mantle when Martelly's mandate expired.