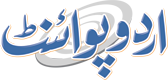 Handelsbanken Dismisses CEO Over Insufficient Leadership
Umer Jamshaid Published August 16, 2016 | 06:39 PM
STOCKHOLM, (APP - UrduPoint / Pakistan Point News - 16th August, 2016) : Handelsbanken, Sweden's second biggest bank, sacked its chief executive Tuesday over inadequate leadership after less than 18 months in the job. The decision to dismiss Frank Vang-Jensen as president and group CEO was made unanimously by the board, the bank said in a statement. He will be replaced immediately by a 30-year veteran of the bank, Anders Bouvin. "This decision is purely related to the individual.
Handelsbanken remains strong and our long-term goals stand firm," said Par Boman, board chairman, in the statement. The bank said that its "highly decentralised way of working" -- with most decisions made locally -- called for someone who could handle "more complex than traditional management".
"Thus, it is possible to be an excellent leader and manager -- as Frank Vang-Jensen has been -- but not fulfil the requirements of CEO of Handelsbanken," said Boman. Bouvin has been executive vice president since 2002, and most recently worked as head of Handelsbanken in the UK. "Anders Bouvin has worked at Handelsbanken for more than 30 years and is totally familiar with the bank's working methods, culture and values," said Boman.