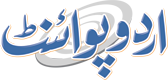 Harry Potter, James Bond Studios To Be Sold For #323m
Umer Jamshaid Published July 28, 2016 | 06:02 PM
LONDON, (APP - UrduPoint / Pakistan Point News - 28th july, 2016) - Britain's Pinewood Studios, where Harry Potter and James bond movies were filmed, could be sold to a property company for œ323 million (384 million Euros, $426 million) under a draft deal revealed Thursday. Pinewood "announces that it has reached agreement...
on key terms of a possible cash offer for Pinewood by Venus Grafton," a subsidiary of PW Real Estate Fund, Pinewood Group said in a statement. Pinewood owns television and film studios around the world including in the US and Canada, but the jewel in its crown is the original Pinewood Studios.
Built west of London in the 1930s, they became famous as the setting for British cinema classics. More recently, parts of the latest "Star Wars: The Force Awakens" were filmed there. Hollywood star Harrison Ford could have been killed when a door from the Millenium Falcon spaceship set fell on him during filming in 2014, a court heard earlier this week in a health and safety case.
The actor suffered a broken leg in the incident. The 007 Stage at Pinewood was built for the Bond film "The Spy Who Loved Me" and has since been used for numerous productions including "Lara Croft Tomb Raider" and "The Da Vinci Code".
Pinewood had appointed Rothschild investment bank in February to prepare a possible sale of the company. The shareholder register is "tightly held, which has continued to stifle liquidity in the shares and has prevented the company from achieving its aim of obtaining a main market listing", Pinewood Group said.
Pinewood shareholders would receive 560 pence in cash for each share plus a final dividend of 3.2 pence per share, according to the terms of the draft deal. Pinewood Group said it would recommend a firm offer to shareholders. The company's share price was down 5.17 percent at 550 pence by 1020 GMT after the announcement.