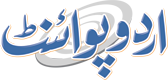 Himmler Diaries Reveal Chilling Details Of Nazi Wartime Life
Muhammad Rameez Published August 04, 2016 | 05:59 PM
BERLIN, (APP - UrduPoint / Pakistan Point News - 4th Augst,2016) - Wartime diaries kept by top Nazi henchman Heinrich Himmler, serialised this week in Germany's daily Bild, offer chilling insights into the life of one of the principal architects of the Holocaust. Himmler, the head of the Nazi paramilitary SS, kept tabs on even the banal minutiae of his daily comings and goings, even as he oversaw the systematic slaughter of six million European Jews. The journals, unearthed in Russia in 2013 and currently being studied at the German Historical Institute in Moscow, reveal a confidant of Adolf Hitler as a micromanager marked by deep contradictions.
They also "help to better make sense of key events and understand who took part in decision making for the regime," researcher Matthias Uhl of the German Historical Institute told AFP. "Now we can say exactly whom Himmler met each day, where he was, and who his closest advisers were." The documents, found in the archives of the Russia defence ministry, cover the years 1938, 1943 and 1944.
The German institute plans to published an annotated version by 2018. The journals for 1941 and 1942 were already discovered in 1991 in Russia, which holds 2.5 million documents from the Wehrmacht, the Nazi-era German military.