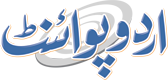 Hurricane Otto Swirls Toward Central America, Kills 3
Fakhir Rizvi Published November 23, 2016 | 08:35 AM
PANAMA CITY, , (APP - UrduPoint / Pakistan Point News - 23rd Nov, 2016 ) - Hurricane Otto was forecast to strengthen in the Caribbean as it churned toward Central America Tuesday, causing three deaths in Panama and prompting coastal evacuations in Costa Rica and Nicaragua.
Otto became the seventh hurricane of the 2016 Atlantic season. The hurricane, which is packing maximum sustained winds of 75 miles (120 kilometers) per hour, is expected to pick up strength and speed as it moves westward, approaching Costa Rica and Nicaragua on Thursday before making landfall, the National Hurricane Center said in a 0300 GMT Wednesday bulletin.
Currently, hurricane-force winds were extending up to 10 miles from the center.
Otto's rains "will likely result in life-threatening flash floods and mud slides," while "life-threatening surf and rip-current conditions" will be experienced along the coasts of Panama, Costa Rica and Nicaragua, the Miami-based center warned.
In Panama, two people died from a mudslide and one was killed by a falling tree at the onset of Otto's heavy rain, the head of the National Civil Protection Service, Jose Donderis, told AFP. Nine people were caught in the mudslide that occurred west of the capital. "Seven were rescued and unfortunately two deceased people were recovered," he said.