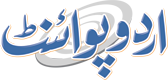 Indian Muslim Women Beaten For Carrying Beef
Rukhshan Mir (@rukhshanmir) Published July 27, 2016 | 03:38 PM
NEW DELHI, (APP - UrduPoint / Pakistan Point News - 27th july,2016) : Two Muslim women have been beaten up at a railway station in central India on suspicion of carrying beef, an offence in many parts of the Hindu-majority country, police said Wednesday. The meat the women were carrying has since turned out to be buffalo, but police in Madhya Pradesh state said they were attacked on Tuesday at a busy station, apparently after a group of vigilantes raised suspicions. Video footage broadcast on local television channels showed a group of women slapping, kicking and punching the two as a large crowd gathered. The two women were subsequently arrested on suspicion of carrying beef.
Tests found it was actually buffalo, and they now face the lesser charge of carrying commercial quantities of meat without a licence. Cows are revered by Hindus and slaughtering them is illegal in most Indian states. Several states also bar the sale and possession of beef, and there has been a recent upsurge in attacks by vigilantes from the Hindu right on people suspected of killing cows.
"We had prior information and had deputed force to arrest them but unfortunately some people attacked them," said Manoj Sharma, district police chief of Mandsaur where the incident occurred. None of the people who attacked the two women had been arrested for the assault, Sharma said. It comes days after a group of low-caste Hindu men were beaten by vigilantes in the western state of Gujarat on suspicion of killing a cow -- a charge they denied. The men said they were taking the dead cow to be skinned -- a task commonly given to low-caste villagers in India, where the animals roam freely. Opposition parties raised the latest attack in parliament on Wednesday and demanded the government act against vigilante groups.