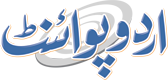 India's Lower House Votes To Reserve Third Of Seats For Women: Speaker
Faizan Hashmi Published September 20, 2023 | 09:04 PM
India's lower house of parliament passed a bill Wednesday that would more than double the number of women lawmakers in its ranks, following several failed attempts to enact the measure stretching back decades
New Delhi, (APP - UrduPoint / Pakistan Point News - 20th Sep, 2023 ) :India's lower house of parliament passed a bill Wednesday that would more than double the number of women lawmakers in its ranks, following several failed attempts to enact the measure stretching back decades.
A total of 454 lawmakers voted for the bill, with only two against.
"The proposal has been passed with more than a two-thirds majority of the members present in the house," said Om Birla, the speaker of parliament.
The proposed law would reserve one-third of seats in India's lower house and state assemblies for women once it takes effect, which could take until at least the end of the decade.
It would not take effect before national elections next year but will be a further fillip to the already commanding position of Prime Minister Narendra Modi's party ahead of that poll.