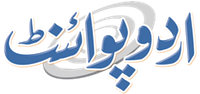 International Watchdog Urges Italy To Reject Salvini's Anti-Migrant Rescue Proposals
Fahad Shabbir (@FahadShabbir) 2 years ago Thu 16th May 2019 | 03:18 PM
The Italian government should firmly reject the recent proposals of Italian Deputy Prime Minister and Interior Minister Matteo Salvini to fine ship captains for rescuing migrants at sea and bringing them to Italy, a prominent human rights watchdog said in a statement on Thursday
MOSCOW (UrduPoint News / Sputnik - 16th May, 2019) The Italian government should firmly reject the recent proposals of Italian Deputy Prime Minister and Interior Minister Matteo Salvini to fine ship captains for rescuing migrants at sea and bringing them to Italy, a prominent human rights watchdog said in a statement on Thursday.
Salvini proposed earlier in the week a number of measures against the rescue of migrants at sea. He, in particular, presented a draft decree that would require NGO rescue boats to pay 5,500 Euros ($6,100) for every person they rescue and take to Italy. The government will consider the decree in the coming days.
"Salvini's latest salvo in his war on humanitarian rescue puts a price tag on the right to life ... The rest of the coalition government should reject this naked effort to discourage saving lives at sea, including by merchant vessels," Judith Sunderland, associate Europe and Central Asia director at Human Rights Watch (HRW), said, as quoted in the group's statement.
According to HRW, the proposed measures contradict international humanitarian law, specially the part that regulates rescue operations at sea, which "imposes obligations on shipmasters to respond to situations of distress at sea and to take the people rescued to safe places."
Europe has been struggling with its worst migration crisis in recent history for some four years. Italy alongside Spain and Greece have been among the most affected countries as they serve as the main entry points for migrants trying to reach Europe by sea.
Italy's government has banned vessels carrying rescued migrants from entering its territorial waters, with the nation's ports having remained closed to such boats since last summer.