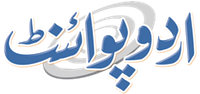 Italy Launches Probe Into Anti-Salvini Banner Seen During Election Campaign - Reports
Fahad Shabbir (@FahadShabbir) 2 years ago Fri 17th May 2019 | 09:33 PM
Italian prosecutors have launched an investigation into individuals who displayed a banner against Deputy Prime Minister and Interior Minister Matteo Salvini when he was attending his party's campaign rallies in southwestern Italy in early May, local media reported on Friday, citing sources
MOSCOW (UrduPoint News / Sputnik - 17th May, 2019) Italian prosecutors have launched an investigation into individuals who displayed a banner against Deputy
Prime Minister
and
Interior Minister
Matteo Salvini when he was attending his party's campaign rallies in southwestern
Italy
in early
May
, local
media
reported on Friday, citing sources.
The banner in question was seen in the region of Campania on May 7, the ANSA news agency reported, adding that the probe will focus on alleged election disruption.
Throughout the week, anti-Salvini banners were displayed in several Italian cities by opponents of the deputy prime minister's strong anti-immigration views, among others.
After an anti-Salvini banner was ordered to be removed in the city of Bergamo, people put up even more banners in protest of the decision.
The removal of the banner has also raised concerns over possible violations of the freedom of speech.
On May 26, Italy will be on the last day of the European Parliament elections while also holding local elections, during which the majority of the country will be voting for new mayors and members of city councils.