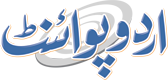 Japanese Prime Minister Has Condemned North Korean Submarine Missile Test
Faizan Hashmi Published July 09, 2016 | 01:00 PM
Japan, (UrduPoint / Pakistan Point News - 9th July, 2016) : Shinzo Abe, Japanese Prime Minister has condemned North Korean submarine-launched ballistic missile. An official from South Korea's defense ministry told, who did not want to be named, citing office rules, the missile was ablaze from a position near the North Korean coastal town of Sinpo, where forecaster have formerly perceived efforts by the North to develop submarine-launched ballistic missile systems.
He added more, it is very early to predict how far the missile traveled and where it landed. The Yonhap news agency said that missile effectively evicted from the submarine's launch tube, but futile in its premature stage of flight.
The missile probably flew only a few kilometers before blowing up above ground, but the defense ministry official could not confirm the statement. North Korea's getting hold of the capacity to initiate missiles from submarines would be a frightening expansion for opponents and neighbors because missiles from waterlogged yacht are harder to notice in advance.
While security experts concede that the North is making progress on such technology and say it is implausible that North Korea acquires an equipped submarine proficient of firing missiles.
North Korea already has a considerable arsenal of land-based ballistic missiles and is believed to be advancing its efforts to miniaturize nuclear warheads mounted on missiles through nuclear and rocket tests.
The launch came a day after US and South Korean military officials said they were ready to deploy an advance US missile defense system in South Korea to cope with North Korean threats. According to Kyodo news agency, Abe said on Saturday, "the firing of the missile is a clear challenge to UN Security Council resolutions".
He added more, "We should strongly condemn the launch by working with the international community". Abe also said the missile initiate did not austerely influence Japan's national security, it added.
North Korea is considering it as a success that strengthened its capability to attack foes with a "dagger of destruction". South Korean defense officials then said that the missile flew about 30 kilometers (19 miles) before blowing up above ground.