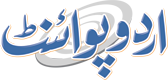 Jewish Man Injured In Strasbourg Stabbing
Mohammad Ali (@ChaudhryMAli88) Published August 19, 2016 | 10:18 PM
 STRASBOURG, France, (APP - UrduPoint / Pakistan Point News - 19th August, 2016) : A Jewish man wearing a kippa skullcap was stabbed in the eastern French city of Strasbourg Friday by a man who was promptly arrested, police and Jewish community sources said. The victim, who is in his sixties, was stabbed in the abdomen outside his home in the city's Jewish quarter, Strasbourg's chief rabbi Rene Gutman told AFP. His injuries were not life-threatening, Gutman added.
Police have not commented on the motive for the attack. The rabbi cited witnesses as saying his alleged assailant, who police said has a history of mental health problems, shouted "Allahu Akbar" (God is Greatest).
Gutman also said the suspect had previously attacked a member of the local Jewish community in 2010. Condemning the attack, he said it "in no way reflects the prevailing climate in Strasbourg," which has a large Jewish community. The local prosecutor's office confirmed the arrest and said an investigation had been launched. The attack comes as France reels from a string of extremists attacks in the past year-and-a-half, beginning with the January 2015 killings in Paris at the satirical newspaper Charlie Hebdo and a Jewish supermarket.