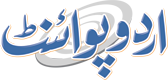 Kabul Hit By A New Stream Of Terror,
27 Officials Are Killed In Suicide Attack
Sumaira FH Published July 01, 2016 | 11:19 AM
KABUL, (UrduPoint / Pakistan Point News - 1st july, 2016) : A bus carrying fresh graduated cadets was hit by Two Taliban suicide bombers on the western outskirts of Kabul, killing at least 27 people while 40 are reported to be injured, officials said.
The attack was launched just after the bus reached the capital from neighboring Wardak province, a police official said, according to initial information. The first attack was observed when they hit a bus carrying police cadets and their demonstrators while the second attack was observed just after the rescuers arrived when a car carrying explosive material hit the bus.
After the former Taliban leader Mullah Akhtar Mansour killed in a US drone strike it was made clear from the new Taliban head Mullah Haibatullah Akhundzada, that the attacks will be continued against the government that is actually supported by west.
The recent attacks followed a previous attack that hit a bus carrying Nepali security guards who were functioning for the Canadian embassy in Kabul, causing 14 casualties. A warning had been given by an Afghani UN official regarding the initiation of a new stream of terror that was followed by the latest suicide attacks and highway kidnappings claimed by the Taliban.