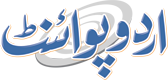 Key Quotes From Clinton's Democratic Convention Speech
Rukhshan Mir (@rukhshanmir) Published July 29, 2016 | 11:20 AM
PHILADELPHIA, (APP - UrduPoint / Pakistan Point News - 29th july,2016) - Hillary Clinton on Thursday vowed to be the president for "all Americans" as she accepted the Democratic Party's presidential nomination -- the first woman to lead a major party in the race for the White House. Her speech, which capped the party's four-day convention in Philadelphia, also included some savage takedowns of her Republican opponent Donald Trump. Here are some key quotes from her address: President for all ================= "I will be a president for Democrats, Republicans and independents.
For the struggling, the striving and the successful. For those who vote for me and those who don't.
For all Americans." Service ======= "The truth is, through all these years of public service, the 'service' part has always come easier to me than the 'public' part." Devil in the details ==================== "It's true...
I sweat the details of policy (...) Because it's not just a detail if it's your kid, if it's your family. It's a big deal. And it should be a big deal to your president." -- Clinton defends her reputation as a policy wonk History ======= "Tonight, we've reached a milestone in our nation's march toward a more perfect union: the first time that a major party has nominated a woman for president."