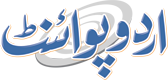 KLM, Unions Head For Hard Landing Over Cabin Crew Cuts
Faizan Hashmi Published November 02, 2016 | 10:35 PM
THE HAGUE,, (APP - UrduPoint / Pakistan Point News - 02nd Nov, 2016 ) - Dutch national airline KLM is heading for a showdown with labour unions after the carrier said Wednesday it will file an urgent court order to force unions to the negotiating table.
But union negotiators say they refuse to attend talks to agree a pay deal, following KLM's recent decision to cut the number of cabin crew members on many of the airline's long-haul flights. "KLM has received a response from FNV (Dutch Trade Union Federation) Cabin Crew indicating that it will not be complying with KLM's demand for it to enter into consultation," the Amsterdam-based carrier said in a statement.
"This means that KLM will be initiating preliminary relief proceedings requesting the court to rule on the validity of the consultation obligations of the cabin unions under the applicable collective labour agreement," it said.
Since mid-October unionised cabin crew members have been carrying out sporadic work stoppages to protest against the airline's austerity plans ahead of talks to hammer out a collective labour agreement.
This particularly included cutting cabin crew staff by one on long-haul flights on KLM's large Boeing 777 and 787 and Airbus A330 jets.
"The FNV will not sit down at the negotiating table so long as KLM continues to cut the number of stewards and stewardesses on intercontinental flights," said FNV lead negotiator Zakaria Boufangacha.
"This is leading to unacceptable high work pressures and KLM is using this to try to pressurise us during negotiations," Boufangacha told AFP. The vast majority 8,500 KLM cabin crew are union members and the FNV represents some 2,000 of those, who will carry out work stoppages between 0400 GMT and 1000 GMT on Thursday, Boufangacha said.
He said cabin crew will down tools for half an hour as soon they are expected to board flights, but that in-flight services to passengers once off the ground is not expected to be affected. Dutch media warned the labour action could lead to serious flight delays at Amsterdam's busy Schiphol airport, one of Europe's major hubs which handled some 58 million passengers last year.
National public broadcaster NOS reported that the court hearing will most likely take place on Friday. KLM and labour leaders in September struck a pay agreement for ground staff after weeks of tensions and threatened FNV strike action by some of KLM's 14,000 ground handlers.