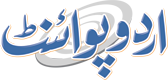 Kosovo Marks Day Of Mourning After Deadly Clashes In Troubled North
Ijaz Ahmad Published September 25, 2023 | 11:01 PM
Kosovo was in mourning on Monday after a deadly clash between authorities and gunmen near the Serbian border that has triggered a large police operation and raised many unanswered questions
Pristina, (UrduPoint/APP - UrduPoint / Pakistan Point News-Sept 25th, 2023) :Kosovo was in mourning on Monday after a deadly clash between authorities and gunmen near the Serbian border that has triggered a large police operation and raised many unanswered questions.
The killing of a police officer during an ambush on Sunday and the ensuing firefight marks one of the gravest escalations in Kosovo for years, following months of mounting tensions and stalling talks between the government in Pristina and Serbia.
Kosovo Prime Minister Albin Kurti said a police operation was still underway.
The site of the firefight was sealed as investigators sifted through evidence following a late-night gun battle that saw the standoff end.
"Many things will be resolved during the investigations," Kurti told Manuel Sarrazin, the German envoy for the Western Balkans, during a meeting on Monday.

The chaotic confrontation began when a police patrol was ambushed near the village of Banjska early on Sunday, leaving one Kosovo law enforcement officer dead and another wounded.
The gunmen fled to a nearby monastery, where they barricaded themselves in and traded gunfire with Kosovo police for hours.
At least four assailants were killed in the melee.
Kosovo Interior Minister Xhelal Svecla said authorities had already recovered "an exceptionally large number of heavy weapons, anti-infantry weapons, explosives, uniforms, logistics, food reserves and equipment for barricades".
"We can easily say that the equipment was destined for several hundreds of other assailants," Svecla added.

- 'Very, very tense' -
In the capital, Pristina, flags flew at half-mast during an official day of mourning to honour police officer Afrim Bunjaku, who was killed on Sunday.
Questions remained, however, hours after the standoff ended.
Just a handful of alleged suspects were arrested by Kosovo authorities during the clearance operation.
Asked if any assailants managed to escape from the Banjska monastery, interior minister Svecla said an "operation" was ongoing but offered no more details.
On Sunday, Kurti said at least 30 heavily armed and uniformed men had barricaded themselves in at the monastery.