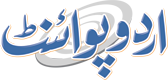 KPK Belongs To Afghan, Achakzai Opposed Pakistan's Policy For Afghan Return
Faizan Hashmi Published July 01, 2016 | 11:49 AM
KABUL, (UrduPoint / Pakistan Point News - 1st July, 2016) : Great opposition was faced from the Leader of Pakhtoonkhwa Milli Awami Party (PKMA) Mahmood Khan Achakzai over Pakistan's government policy for the registration of afghan refugees when he said that KPK belongs to Afghans and they can live their free of fear.
"Afghans should come to the KPK province if they feel mistreated in any other province of pakistan as KPK is a home to afghans",Achakzai expressed his concerns while giving an interview to afghan times against pakistan's decision for afghan refugee registration.
He responded to another question by saying that there is need to have a dialogue between Afghanistan and Pakistan over torkham border issue, but if that has not to be done, i'll suggest leaving the matter to china and US for immediate solution.
Minister for States and Frontier Region Lt Gen Rtd Abdul Qadir Baloch said, while talking to media, that pakistan can no longer bear the burden of afghan refugees on its economy and demands their venerable return as they have been occupying around 1 million jobs in Pakistan.
He said that afghan government haven't fulfilled its commitment regarding the return of refugees whereas the plan presented to afghan government in this context has not come into action yet which justifies the KPK government's objections over exiled afghanis.