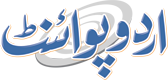 Lack Of Fuel Threatening To Shut Down 'entire Humanitarian Operation' In Besieged Gaza: UN Warns
Sumaira FH Published November 17, 2023 | 09:13 PM
Lack of fuel is jeopardizing 'the entire architecture of the humanitarian response' in the Israel-blockaded Gaza, where raw sewage is now flowing in the streets, the head of UNRWA, the UN agency that assists Palestine refugees said
UNITED NATIONS, (APP - UrduPoint / Pakistan Point News - 17th Nov, 2023) Lack of fuel is jeopardizing 'the entire architecture of the humanitarian response' in the Israel-blockaded Gaza, where raw sewage is now flowing in the streets, the head of UNRWA, the UN agency that assists Palestine refugees said.
In a wide-ranging briefing to journalists in Geneva, UNRWA Commissioner-General Philippe Lazzarini reiterated calls for a ceasefire and addressed misinformation targeting the agency, including claims that aid is being diverted.
He said, "He has also received reports of UN schools being used for military purposes."
In his briefing, Lazzarini, the UNRWA chief, said he had received reports that Gaza was under a communications blackout due to the lack of fuel.
He repeated his earlier warning that UNRWA was running out of fuel, thus putting lifesaving support to 2.2 million in Gaza at risk. Everything from aid delivery, to water supply, to even accessing cash from ATM machines would be impacted.
"We will not be able to uphold our commitment to provide for the Palestinian people any longer," he said. "I do believe there is a deliberate attempt to strangle our operation and paralyze the UNRWA operation."
Lazzarini outlined the total devastation of nearly six weeks of conflict which he said had sparked the largest displacement of Palestinians since 1948.
"Thousands of people have fled northern Gaza for the south, arriving "dehydrated, hungry, exhausted and shell-shocked."
"UNRWA schools are now hosting more than 800,000 people amid dire conditions and lack of food, water and adequate sanitation. More than 30 per cent of people in shelters are already exhibiting skin illnesses."
He also addressed some of UNRWA's latest concerns as well as 'misunderstandings' or 'misinformation'.
Although people have been evacuating from the north, one-third of all killings have occurred in the south, he said, stressing that 'there is nowhere safe in Gaza', including UN compounds, from Israeli bombardments.
"Up to 60 of them have been hit since the beginning of the conflict. We had more than 60 people now killed. We had hundreds of people injured," he said.
He provided an update on UNRWA losses, with at least 103 staff now confirmed killed although the number could be higher. He described these colleagues as UN civil servants dedicated to serving the community who "had absolutely nothing to do with the conflict per se."
Lazzarini also responded to articles that said UNRWA schools teach hatred, which he flatly refuted. He said the agency has "zero tolerance" for hate speech, racism and incitement to discrimination, hostility, or violence.
"UNRWA rejects claims linking its personnel and schools to the abhorrent 7 October attacks in Israel; attacks that UNRWA has condemned in the strongest terms and which I will always continue to condemn," he said.
He questioned "the motivation of those who make such claims through large advocacy campaigns, especially under these current circumstances."
He further emphasized that UNRWA does not let aid get diverted as the agency directly implements its programmes without intermediaries.
"Whenever we work with suppliers, they are systematically checked against sanction lists," he said, adding that the names of all staff are sent to the host country and to the Israeli authorities each year.
"In reality, we are certainly one of the most scrutinized organizations," he said.
Lazzarini reported that UN facilities "have been violated over the last six weeks quite regularly".
In recent days he has received reports that several UNRWA schools have been used for military purposes "including a recent discovery of weapons in schools and including the positioning of Israeli forces in at least two UN schools."
"I have received or heard reports and allegations- again, I'm not in a position to confirm it– that…in the north, where we have a ground military operation, that reportedly there might have been weapons found in schools. And reportedly also we heard through social media that there have been also Israeli military forces positioning in UN compound," he said at one point.
He stressed that this was a "blatant violation" which also endangers UNRWA colleagues on the ground.
"If this information (is) correct, it needs to be pushed back and condemned," he said.
Regarding dwindling fuel supply, Lazzarini recalled that he first sounded the alarm three weeks ago. UNRWA was able to "tap into the remaining fuel in the Gaza Strip" in the interim, and always through coordination with Israel.
While the agency received a "tiny shipment" of fuel – half a truck – on Wednesday, he said "it was delivered with conditionality". The fuel can only be used for trucks collecting goods arriving at the Rafah crossing with Egypt, meaning that water desalination plants, sewage pumping systems or bakeries will go without.
"As from yesterday 70 per cent of the population just in the south has no access anymore to clean water, and as of today, we have raw sewage starting to flow in the streets," he said.
Meanwhile, cases of malnutrition and dehydration in Gaza "are increasing rapidly and by the day," the World Food Programme (WFP) reported on Thursday.
"Gaza actually risks sliding into hunger hell without fuel and a rapid surge in food supplies," said Abeer Atefa, WFP Senior Spokeswoman for the Middle East, speaking from Cairo.
She warned that "with winter fast approaching, and the unsafe and overcrowded shelters, lack of clean water, people are facing the immediate possibility of starvation."
Atefa said, "Only 10 per cent of necessary food items have entered the enclave since the start of the conflict, creating "a massive food gap". Practically the entire population of 2.2 million people now needs food assistance."
"People are barely able to have one meal a day, food options are limited to canned food, if it is available, and bread is a rare luxury."
"Some people have actually resorted to consuming raw onions, uncooked eggplant, whatever they can get their hands on," she said.
Although aid trucks are trickling in, they can barely deliver their small cargoes of food and water because roads have been damaged or fuel is in very short supply.
"The existing food systems in Gaza are basically collapsing," she said, while shops had run out of supplies.
"Food production has come to an almost complete halt, markets have collapsed, fishermen cannot access the sea, farmers cannot reach their farms and the last bakery that the World Food Programme has been working with has closed its door because of the shortage of fuel."
Furthermore, bakeries that were operating are unable to do so now because of the shortage of fuel and clean water, or because they sustained damage. The last mill for grinding wheat flour used to make bread also shut down after being hit.
"This has all halted the supply of bread, which is the last staple food for people in Gaza," she said.
"And with gas and electricity in desperate supply, many people are using wood to cook or to make bread, and perishable food is not really an option at all because there is no electricity to keep items refrigerated."
At the start of the conflict, WFP and UNRWA were working with 23 bakeries providing fresh bread each day to 200,000 people in shelters. All were now out of service.
Approximately 130 bakeries were dotted across Gaza prior to the conflict. More than 11 had been hit by airstrikes and destroyed, including one contracted by WFP. The rest were barely working because of the shortage of fuel.
"WFP has so far reached roughly 764,000 people across Gaza and the West Bank with ready-to-eat food, in-kind food parcels and electronic vouchers. Nearly half a million people in UN shelters have received bread and canned tuna, or nutritionally dense date bars."
She said, "People redeemed vouchers throughout October "but they're deemed useless now" because there are no food commodities to buy."
WFP said, "It plans to scale up operations to reach one million people in Gaza by December."
She stressed the need for fuel, more aid convoys, multiple border entry points and safe humanitarian access to meet the growing needs.
APP/ift