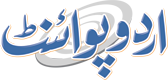 Landmark Hearst Castle Closed As California Wildfires Bear Down
Mohammad Ali (@ChaudhryMAli88) Published August 22, 2016 | 11:53 AM
LOS ANGELES, (APP - UrduPoint / Pakistan Point News -22nd Augst,2016) - Firefighters in California said they are making progress slowing the advance of several devastating wildfires, but authorities ordered the temporary closure of a historic villa in the path of one dangerous inferno. The iconic Hearst Castle, also known as San Simeon, is one of the most recognizable landmarks in the state, drawing millions of visitors each year, according to local tourism officials. Administrators of the castle -- a national landmark once owned by newspaper baron William Randolph Hearst -- said on its website that the site is "closed until further notice due to wildfires in the area." "Fire conditions will be assessed daily to determine when Hearst Castle reopens and tours commence," the site read. Built in 1919, the Hearst Castle is the site of a museum and state park that houses a large European art and antiques collection. Local media reported that the leading edge of the 24,000-acre Chimney Fire was just two miles from the castle, located some 40 miles from the town of San Luis Obispo. The Los Angeles Times wrote that bulldozers, trucks and firefighters are digging containment lines around Hearst Castle, but that no evacuation orders have been issued for the area as yet. Wildfires are raging across several US states, but have hit parched California -- a state suffering from a years-long drought -- particularly hard.
Firefighters are battling to bring some half-dozen active fires raging across California under control. Officials with the California Department of Forestry and Fire Protection said the 19,000-acre Rey Fire in southern California is just 10 percent contained. The Chimney Fire imperiling Hearst Castle is around 35 percent contained, officials said.
The Clayton Fire in the northern Clear Lake region -- near the Sonoma and Napa wine regions -- measures some 4,000 acres and is 95 percent contained. Four thousand people have fled the Clayton fire, started by an arsonist, according to police. Another inferno, the Bluecut Fire, which has burned some 37,000 acres near San Bernardino in southern California, is now 85 percent contained, fire officials said. Fires have scorched swaths of the Angeles National Forest in southern California, and displaced tens of thousands of Golden State residents, including the entire populations last week of Wrightwood and Lytle Creek -- towns of a few thousand people -- and most of those in nearby Phelan.
Since the beginning of the year, some 4,600 fires have ripped through 121,000 hectares of Californian scrub and forest. Nearly 1,000 homes have been destroyed and several people have been killed this year due to fires in America's most populous state.