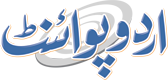 Libya Flood Survivors Endure Unbearable Wait For Missing Relatives
Umer Jamshaid Published September 20, 2023 | 08:17 PM
In Libya's flood-hit city of Derna, the Mediterranean Sea breeze mixes with the nauseating stench of human remains buried under the mud-caked rubble
Derna, Libya, (APP - UrduPoint / Pakistan Point News - 20th Sep, 2023 ) :In Libya's flood-hit city of Derna, the Mediterranean Sea breeze mixes with the nauseating stench of human remains buried under the mud-caked rubble.
Ten days after a tsunami-scale flash flood ripped through the coastal city, razing entire neighbourhoods, many of the traumatised survivors are still waiting to learn the fate of missing relatives.
Few of them have any hope of seeing their loved ones alive.
Bodies are still trapped inside shattered buildings and below the mountains of mud now turning into choking dust, as emergency response crews keep up their grim search.
Untold numbers of people were swept away by the raging waters and into the sea when two upstream dams burst late at night after Storm Daniel's torrential rains lashed the area on September 10.
Hundreds of bodies have since washed back onto the shores.
The official death toll stands at more than 3,300 -- but the eventual count is expected to be far higher, with international aid groups giving estimates of up to 10,000 people missing.
Entire families have vanished, said Derna resident Mohamad Badr as he was clearing his house of mud and trying to salvage what furniture and household items he could.
"The Bouzid family, the Fachiani family, the Khalidi family, these are entire families," the 23-year-old man told AFP, his hands and clothes stained with mud.
"There is no one left."