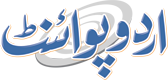 Mali's Junta Delays February Presidential Election
Ijaz Ahmad Published September 25, 2023 | 08:09 PM
Mali's ruling junta on Monday announced a delay to a presidential election scheduled for February that was aimed at returning civilian leaders to power in the West African nation
Bamako, (UrduPoint/APP - UrduPoint / Pakistan Point News-Sept 25th, 2023) :Mali's ruling junta on Monday announced a delay to a presidential election scheduled for February that was aimed at returning civilian leaders to power in the West African nation.
The two rounds of voting -- initially set for February 4 and 18, 2024 -- "will be slightly postponed for technical reasons", government spokesman Abdoulaye Maiga said in a statement read out to reporters.

Those reasons include issues linked to the adoption this year of a new constitution and a review of the electoral lists, he said.
He also cited a dispute with French company Idemia, which the junta says is involved in the census process.
"The new dates for the presidential election will be communicated later," Maiga said.
Authorities are also refusing to organise legislative elections, initially scheduled for the end of 2023, before the presidential election.