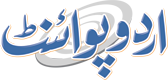 Miami Residents Fret Over Pesticide Used To Fight Zika
Mohammad Ali (@ChaudhryMAli88) Published August 16, 2016 | 11:11 AM
MIAMI,(APP - UrduPoint / Pakistan Point News - 16th Augst,2016) - People at the epicenter of America's first homegrown outbreak of the Zika virus are worried that one of the weapons being used to fight it amounts to a cannon rather than a fly swatter. To wit, a pesticide banned in Europe on health grounds is being used in occasional aerial fumigations to kill the mosquito that carries the virus. In most people, Zika causes only mild symptoms but in pregnant women it can cause microcephaly, a deformation in which babies are born with abnormally small brains and heads. Now, people are also fretting over the mist of a pesticide called naled that is drifting down over north Miami every now and then.
"We do not know what it is or what it does, and we do not trust the government," said Fermin Gonzalez, a 38-year-old graphic designer.
"I doubt it is healthy." Some merchants in Wynwood, the tourist-popular neighborhood where the virus was first detected two weeks ago, have organized into a coalition opposed to naled fumigation. Over the weekend, demonstrators staged a protest. A total of 30 cases of infection with homegrown Zika have been reported in Miami.