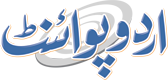 Microblade Stone Artifacts Unearthed From NE China Paleolithic Site
Ijaz Ahmad Published September 30, 2023 | 08:28 PM
A trove of stone artifacts have been unearthed from a paleolithic site in Helong City, northeast China's Jilin Province, which suggest an evolution of wedge-shaped tools toward blade tools
CHANGCHUN,(UrduPoint/APP - UrduPoint / APP - UrduPoint / Pakistan Point News-Sept 30, 2023) :A trove of stone artifacts have been unearthed from a paleolithic site in Helong City, northeast China's Jilin Province, which suggest an evolution of wedge-shaped tools toward blade tools.
The Jilin Institute of Cultural Relics and Archaeology has carried out three years of archaeological excavation at the paleolithic site in Dadong Village, unearthing nearly 20,000 stone artifacts and animal fossils.
Xu Ting, head of the excavation team, said the items were discovered from three periods of Paleolithic cultural remains at the site, dating back to 50,000-30,000 years, 28,000-24,000 years, and 17,000-15,000 years, respectively.

"The stone artifacts of the different periods clearly show the progress from making small stone flakes to stone tools with microblade technology in 50,000 years," said Xu.
The earliest microblade stone artifacts at the site were found in the strata dating back 28,000-24,000 years ago, the earliest of its kind in Northeast Asia, Xu said.
The stone tools at the site consist of obsidian flakes.
Several animal fossils were found along with the stone artifacts, providing abundant materials for studying the evolution of livelihood in Northeast Asia.