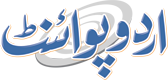 Moscow, Ankara To Boost Relations: Turkish Ambassador
Mohammad Ali (@ChaudhryMAli88) Published August 11, 2016 | 03:45 PM
MOSCOW, (APP - UrduPoint / Pakistan Point News - 11th Augst,2016) : Russia and Turkey will develop and boost their bilateral relations, Turkish Ambassador to Rusisa, Umit Yardim, said on Thursday. "We believe that our relations will develop and get stronger, that they will be an example for building relations between other countries," he added. "On August 9, our president and the Russian president held very successful talks", Yardim went on to say.
"I think we will see the results of this visit in a new light every day." The ambassador added that relations between Russia and Turkey are important not only in their own right but also for the region as a whole.
"Russia and Turkey are very important countries for the region, our contacts affect the entire region. It will be no exaggeration to say that they are important for the whole world as well," he said.
"Cooperation between our two countries really determines a lot." Russian President Vladaimir Putin and his Turkish counterpart Recep Tayyip Erdogan held talks in St. Petersburg on August 9.