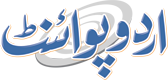 Nearly 1 Million S.Sudan Refugees Face Dire Conditions: UN
Fakhir Rizvi Published August 15, 2016 | 04:51 PM
NAIROBI, (APP - UrduPoint / Pakistan Point News - 15th Augst,2016) : Nearly a million refugees fleeing the brutal conflict in South Sudan, most of them women and children, are suffering dire conditions in camps across the region, the UN said on Monday. Refugee agency UNHCR said arrivals in Uganda alone had peaked at "more than 8,000 in one day" last month after an outbreak of fresh fighting in the capital of neighbouring South Sudan.
Ninety per cent of new arrivals were women and children, the UN added. "With refugees fleeing South Sudan in their thousands, surrounding countries are straining under the weight of large numbers of displaced people and critically underfunded operations," UNHCR said in a statement.
"Already there are some 930,000 refugees in the region, and more are arriving daily." Despite a peace agreement signed nearly a year ago by the government and the rebels, fighting has continued and the country's crisis has worsened. Tens of thousands of people have been killed since civil war resumed in December 2013.
Towns have been razed in fighting characterised by murder and the deployment of child soldiers. food shortages are common with nearly five million needing emergency rations, while some parts of the country are on the brink of famine, and the economy is in free fall. Citing the example of a new 100,000 capacity camp at Yumbe, in Uganda, UNHCR said it urgently needs more money to "speed up the relocation of more than 45,000 refugees out of overstretched and severely congested reception and transit centres." "With so many people living in such close proximity, the potential for disease outbreak is high," the agency said. UNHCR said it had only received a fifth of the $609 million (545 million Euros) it needed to cater to nearly one million South Sudanese refugees in six countries in the region, as well as the roughly 1.6 million uprooted and living in displacement camps inside the strife-torn country.