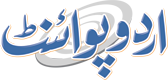 New Georgian President Calls For 'Careful' Commenting On Lugar Laboratory
Rukhshan Mir (@rukhshanmir) Published January 11, 2019 | 11:26 PM
New Georgian President Salome Zourabichvili on Friday said that the Richard Lugar Laboratory, accused by Russia of running secret biological tests, only benefited Georgia's health care system, which meant that any statements about the facility should be carefully considered
TBILISI (UrduPoint News / Sputnik - 11th January, 2019) New Georgian President Salome Zourabichvili on Friday said that the Richard Lugar Laboratory, accused by
Russia
of running secret biological tests, only benefited
Georgia
's health care system, which meant that any statements about the facility should be carefully considered.
In December, Russian Deputy Foreign Minister Grigory Karasin said in an interview with Sputnik that Moscow was seriously concerned over the activities of the US-funded laboratory, which allegedly conducts biological weapons tests, and expected the US and Georgian authorities to provide sufficient clarification on the center's activities.
"I want to urge everyone to be careful, since this laboratory is very important for the country in terms of health care, we get a lot of good from it," Zourabichvili said at press conference.
The president noted that the laboratory had long been under Georgian authority, even though "the support from the United States had been long-running.
"
Russia has repeatedly expressed concern about the Pentagon's activities involving the placement of its biomedical labs in close proximity to Russian borders. For example, in 2015, the Russian Foreign Ministry mentioned that the Lugar lab was hosting the US Army Medical Department's research unit. Moscow has said it believes that the US and Georgian authorities are trying to hide the true nature of their work at the facility.
Georgia and the United States have both denied Russia's claims in comments to Sputnik. Georgia's government envoy for ties with Russia, Zurab Abashidze, has called the allegations absurd, while US Defense Department spokesman Eric Pahon has said the center was owned and operated by Georgia's disease control center.