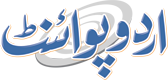 Nicaragua Opposition Urges Boycott Of Election 'farce'
Fahad Shabbir (@FahadShabbir) Published August 16, 2016 | 11:14 AM
MANAGUA,(APP - UrduPoint / Pakistan Point News - 16th Augst,2016) - Nicaragua's opposition called Monday for a boycott of November presidential and legislative elections, dismissing the vote as a "farce" engineered to re-elect President Daniel Ortega and allow him to start a ruling family dynasty. "We herewith declare the absolute invalidity of these fraudulent elections and demand real elections," the National Coalition for Democracy said in a statement read by a representative, Violeta Granera, at a news conference. She said the November 6 election -- in which Ortega is seeking a third straight term with his wife as his running mate -- "will only go to strengthen a dynastic dictatorship.
" The coalition urged voters to "reject...
this electoral farce," abstain from voting or cast a blank ballot. Ortega, a 70-year-old former leftist rebel, has tightened his grip on power this year. His current rule dates back to 2007, after he served a previous term between 1985 and 1990. The supreme court in June ordered the ouster of the head of a key opposition party, and the electoral tribunal has stripped many opposition lawmakers of their seats and replaced them with deputies hewing to the government line. Ortega has also said he will not permit foreign observers in to monitor the elections.