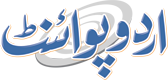 Nigeria Petrol Tanker Fire Kills Two, Causes Mayhem: Official
Sumaira FH Published July 26, 2016 | 03:55 PM
LAGOS,(APP - UrduPoint / Pakistan Point News - 26th july,2016) - Two people were killed and several hurt when a stationary petrol tanker exploded after being rammed by a speeding vehicle on a busy road in Nigeria's commercial capital Lagos, an emergency official said Tuesday.
"The accident happened on Monday evening around Cele bus stop. The petrol-laden tanker caught fire on impact after a vehicle on high speed rammed into it," Ibrahim Farinloye of the National Emergency Management Agency (NEMA) told AFP.
"The driver and the conductor were burnt without recognition while several other people were injured in the ensuing stampede," he said.
He said the tanker driver had parked to check a burst tyre when the collision occurred, causing the tanker to spill petrol into drainages.
The raging fire spread to the entire dual carriageway, forcing motorists to spend long hours on the road in a city notorious for regular traffic jams, he said. Farinloye said it took fire fighters several hours before they could put out the inferno.
Accidents involving petrol tankers happen frequently on Nigeria's poorly maintained roads because of speeding and disregard to traffic rules.