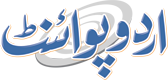 Oil Prices Sink Further As Glut Worries Return
Muhammad Rameez Published July 29, 2016 | 11:23 AM
SINGAPORE, (APP - UrduPoint / Pakistan Point News - 29th july,2016) - Oil prices fell further towards the $40 mark in Asia Friday, extending losses to a seventh-straight day on renewed worries about a global supply glut, increased production. The commodity has slipped nearly 20 percent since its 2016 peak above $50 in early June as the crucial US holiday driving season comes to an end and temporary disruptions to output in Canada and Nigeria ease. At about 0320 GMT, US benchmark West Texas Intermediate was down seven cents to $41.07 a barrel while North Sea Brent was down five cents to $42.65.
"There is too much oil in the market, there's an incredible amount," Jonathan Barratt, chief investment officer at Ayers Alliance Securities in Sydney, told Bloomberg news.
"Oil is in a range of $40 to $50 a barrel and prices below $40 a barrel are going to be a problem." On Wednesday the US Energy Information Administration reported the first increase in US commercial crude stockpiles since May, adding that inventories were 13.4 percent up on-year and gasoline stocks were 11.8 percent higher.
Supplies are now at levels not seen for two decades. Adding to downward pressure on crude is a slow but steady rise in the number of rigs coming back online in the United States. Companies were forced to shut installations earlier this year as prices sank to near 13-year lows below $30.
But the rise in recent months has led them to reopen the rigs as they become more cost-effective.